Our Sponsors
The University of Glasgow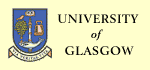 In 1995, the Faculty of Arts appointed Dr Schaaf as a Professorial Research Fellow to lay the groundwork for this endeavour. In that year, a special publication grant enabled the publication of Schaaf's Preliminary Calendar of Talbot's correspondence. In June 1999, with special support from the Principal, Schaaf was appointed Research Professor in the Faculty of Arts to head this project on a full-time basis. Further support was provided by the Principal in 2002 for translations of the foreign language correspondence; much of this work has been undertaken by postgraduate students of the University's French Department. The University's library initially supplied office accommodation for the project; in July 2002 the project was given larger accommodation in the historic round Reading Room building.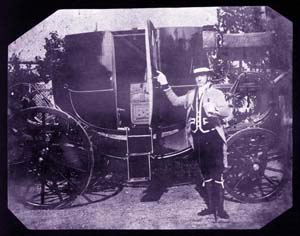 The Arts and Humanities Research Council


The Arts and Humanities Research Council (formerly the Arts and Humanities Research Board) was the principal sponsor of the project through the middle of 2003. The AHRC was established in 2005 in response to the Dearing Report recommendation that an Arts and Humanities Council be established, paralleling similar bodies in the sciences and social sciences.
The National Gallery of Canada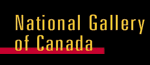 A 1993 Lisette Model Fellowship supported the organization and preliminary translation of a number of the most important French language letters in Talbot's correspondence.



Cataloguing and logistical support provided by the Science Museum in 1993 enabled the organization and publication of the important Talbot scientific letters donated by the family in 1934. See Schaaf's Selected Correspondence.
Past Sponsors
The British Academy


Initial funding for personnel, equipment and supplies for 1999-2000 was supported by a grant from the British Academy.
The National Endowment for the Humanities


The immediate foundations of the present project were established in 1992 under a grant from the NEH – this enabled the preliminary cataloguing of the core collection at Lacock Abbey. In 1993, they sponsored an emergency trip to Russia to consult a long-unavailable archive. In 1995, a full year fellowship enabled an in-depth study of some of Talbot's most important scientific correspondence.