The Centre for Whistler Studies, University of Glasgow
An edition of 10,000 letters from the correspondence of the artist James McNeill Whistler (1834-1903) and his circle is their major current research programme. The Centre is located in Glasgow University Library, the repository for the Whistler collection of letters, papers, books and photographs, and is a constituent member of the University's Institute for Art History. It is one of the most advanced documentary editing projects underway and has provided the model for the Talbot Project.
The Association for Documentary Editing
The ADE was created in 1979 to promote documentary editing through the cooperation and exchange of ideas among the community of editors. The ADE now has more than 450 members, including the editors of the Talbot and the Whistler projects. Members of the ADE are working on editions in history, literature, philosophy, the arts, and the sciences. Many members are full-time editors; others are teachers or archivists as well as editors; and some are editors by avocation. Of the more than 150 editorial projects represented in the ADE, some are long-term, multivolume editions; others are single-volume or microform publications.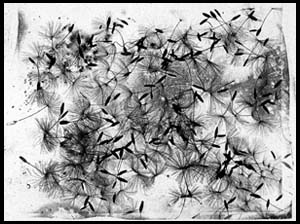 Oxford Text Archive
The OTA works closely with members of the Arts and Humanities academic community to collect, catalogue, and preserve high-quality electronic texts for research and teaching. The OTA currently distributes more than 2500 resources in over 25 different languages, and is actively working to extend its catalogue of holdings.
Electronic Text Center at the University of Virginia
Since 1992, the ETC has pursued twin missions of maintaining an internet-accessible collection of SGML texts and images and building a user community adept at the creation and use of these materials. The Center offers an on-line archive of tens of thousands of SGML and XML-encoded electronic texts.